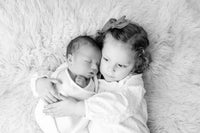 About Us
I started making bows after my oldest, Caroline, was born. Slowly, but surely, this hobby turned into a full blown passion! I enjoy every minute of the creative process and have loved seeing our bows find their way into new homes all across the U.S.
Thank you all for supporting my small bow business, this passion of mine helps support my family. We appreciate your continued support more than you could ever know!
Customer Feedback
Great quality and unique designs all at an affordable price! Great customer service!
Received our first order and they are so perfect! I love the extra touch of the felt underneath to prevent scratching on my little girls skin and the little foam inserts to keep the bows popped up! 
Love these bows so much! I have bought several and they are perfect!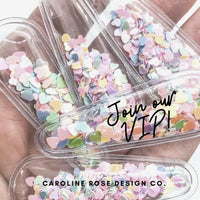 Have you joined our Facebook VIP group?
If not, join our VIP group today to get the latest scoop on promos, bow releases, and giveaways!
Join our VIP!