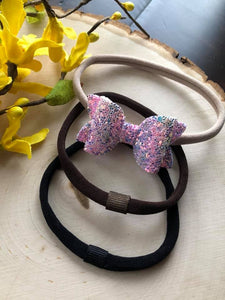 D E S C R I P T I O N
If you are currently torn between buying your bows on clips or headbands, then this is the solution for you!
With an interchangeable headband you would purchase your bows on clips and simply clip them onto the interchangeable headband. Your little one can continue to wear nylon headbands as long as possible until you all are ready for clips! At that point, you would switch out the interchangeable headband and use your bows as clips. 
This listing is for one headband.