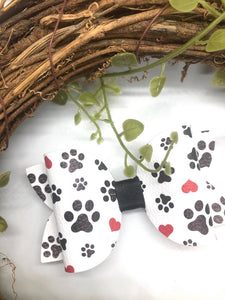 D E S C R I P T I O N
This bow measures approximately 3.5 inches from end to end and is made with faux leather. This bow is made with a double loop elastic band that slips on to your fur baby's existing collar. This listing is for one bow. 
This listing is ONLY for babies of the furry kind (ie: cats, dogs, etc.).